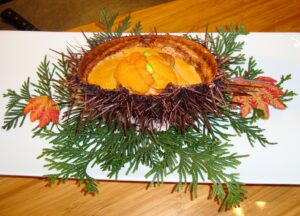 British Columbia is well renowned for its very high quality Sea Urchin or "Uni", as it is called in Japan. PUHA's quality management and traceability is a set of practices that seek to continuously improve and ensure the delivery of the finest and freshest Sea Urchin product to consumers.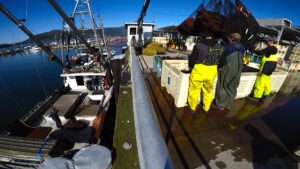 Stringent operating guidelines and measures are in place at every step of the harvesting and market delivery chain regardless of whether the product is sold processed or live 'whole'.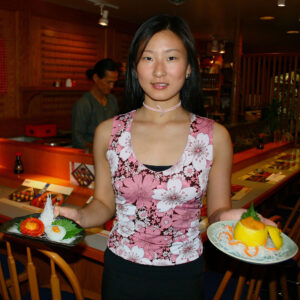 The fish and seafood sector in Canada is highly export oriented, exporting about 75% of production.
The Government of Canada's responsibility for the fish and seafood industry is split between Fisheries and Oceans Canada which regulates and manages the production end of the business and the Canadian Food Inspection Agency (CFIA) which regulates and enforces food safety legislation by implementing activities which ensure safe healthy food for Canadians and the rest of the world.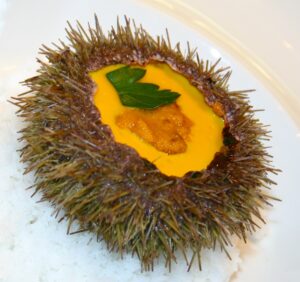 Agriculture and Agri-Food Canada (AAFC) provides market development and traceability support. The AgriMarketing Program supports a competitive and innovative Canadian Agri Food sector.
This is achieved by supporting industry-led promotional activities that highlight Canadian products and producers and boost Canada's reputation for high quality and safe food.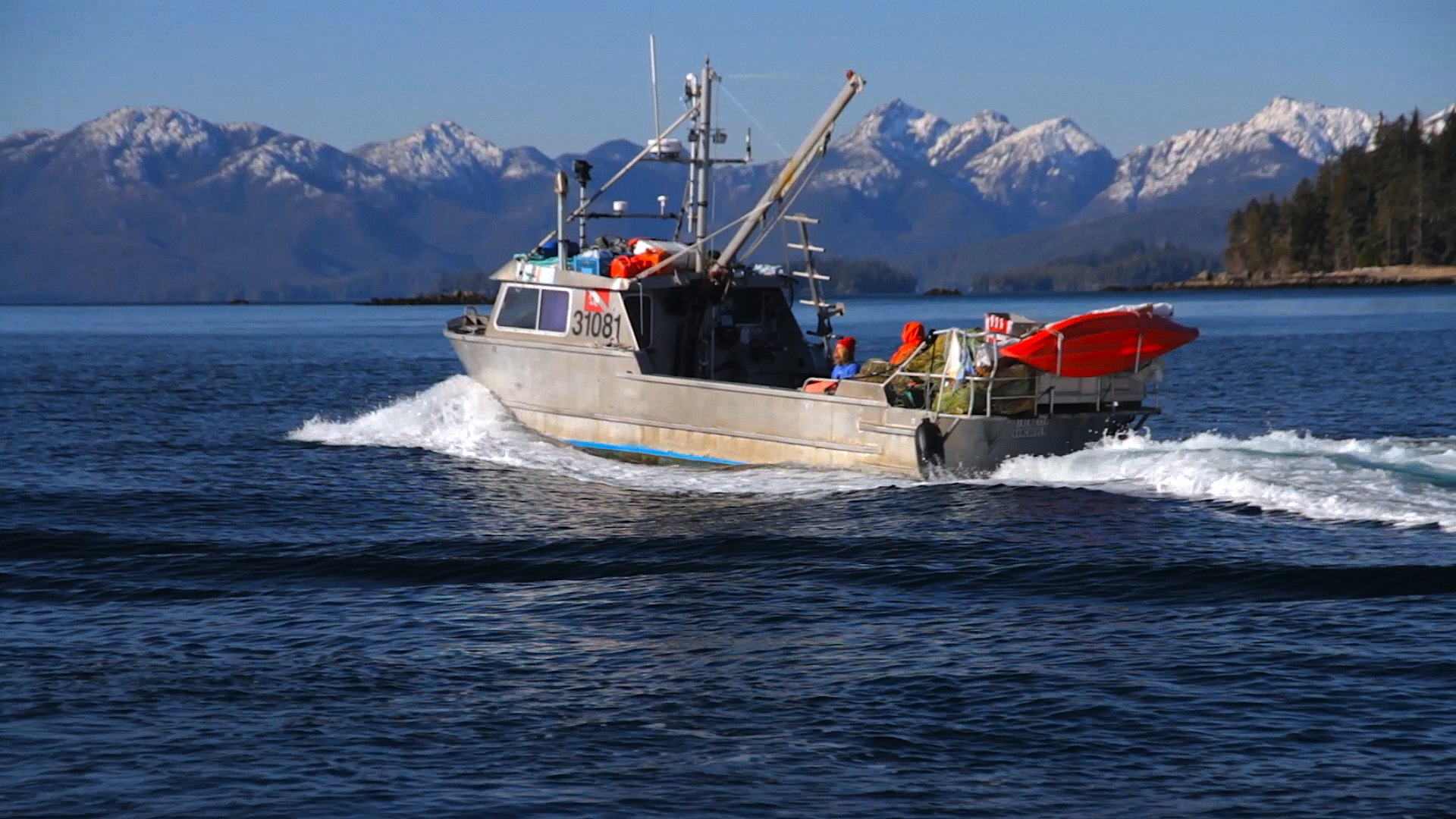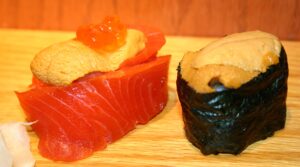 The local/domestic market for Sea Urchin is growing as the product is harvested live then sold whole or processed into the restaurant and retail markets where consumers are fast discovering the benefits of eating BC Sea Urchin. Developing the domestic market is an important aspect of local food security.
Our Association has worked very hard to ensure our fleets deliver only the best Quality to our buyers and chefs. As a result the local market for BC Sea Urchin has grown exponentially over the past 10 years.
In the lower Mainland of BC the PUHA "Fresh on Friday" program was created to deliver live sea urchin to local restaurants and retail fish stores on a weekly basis. Dockside sales are now available every Friday fresh from local vessels at both False Creek Fishermen's Harbour and the Steveston Fish Sales Dock.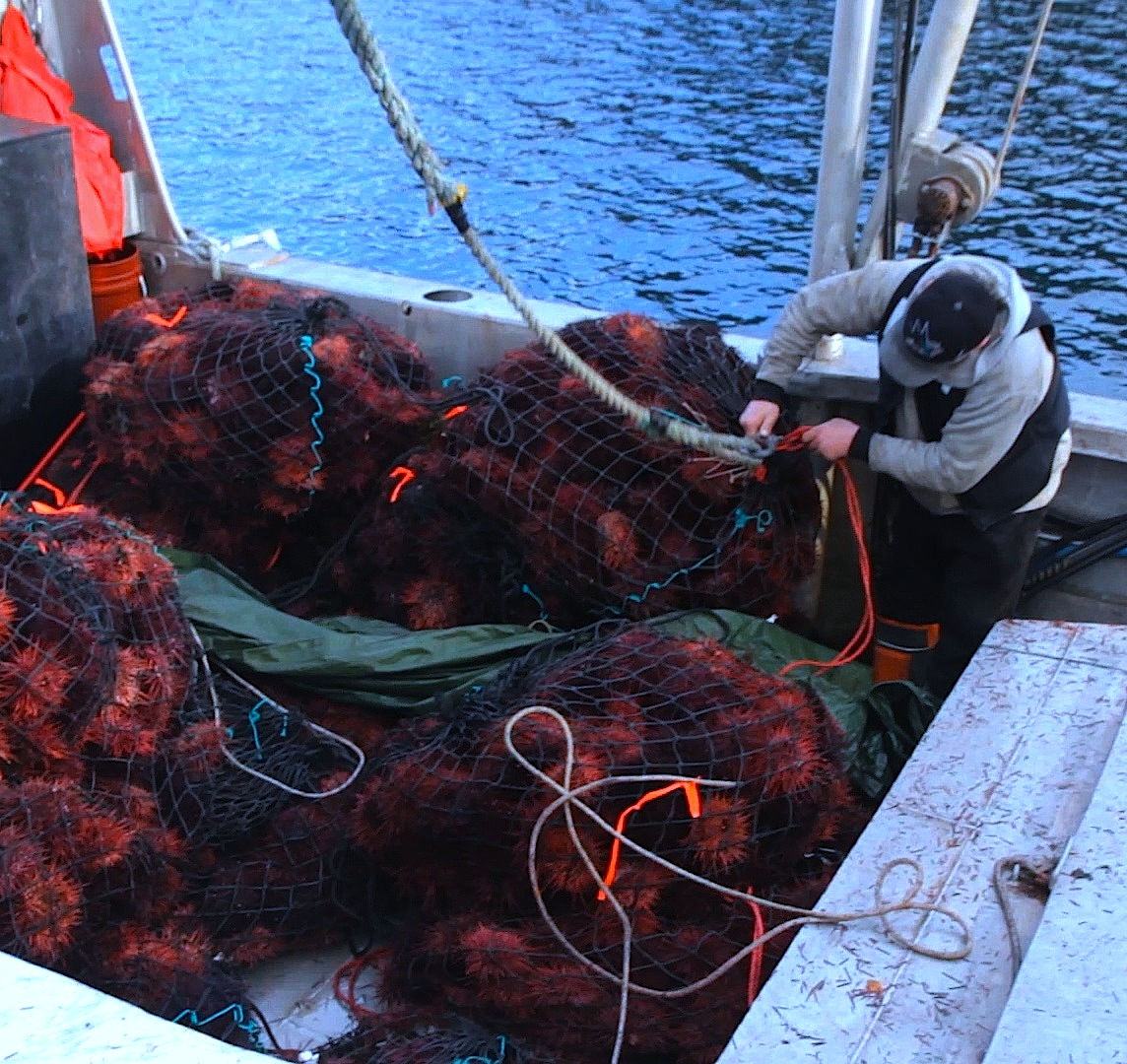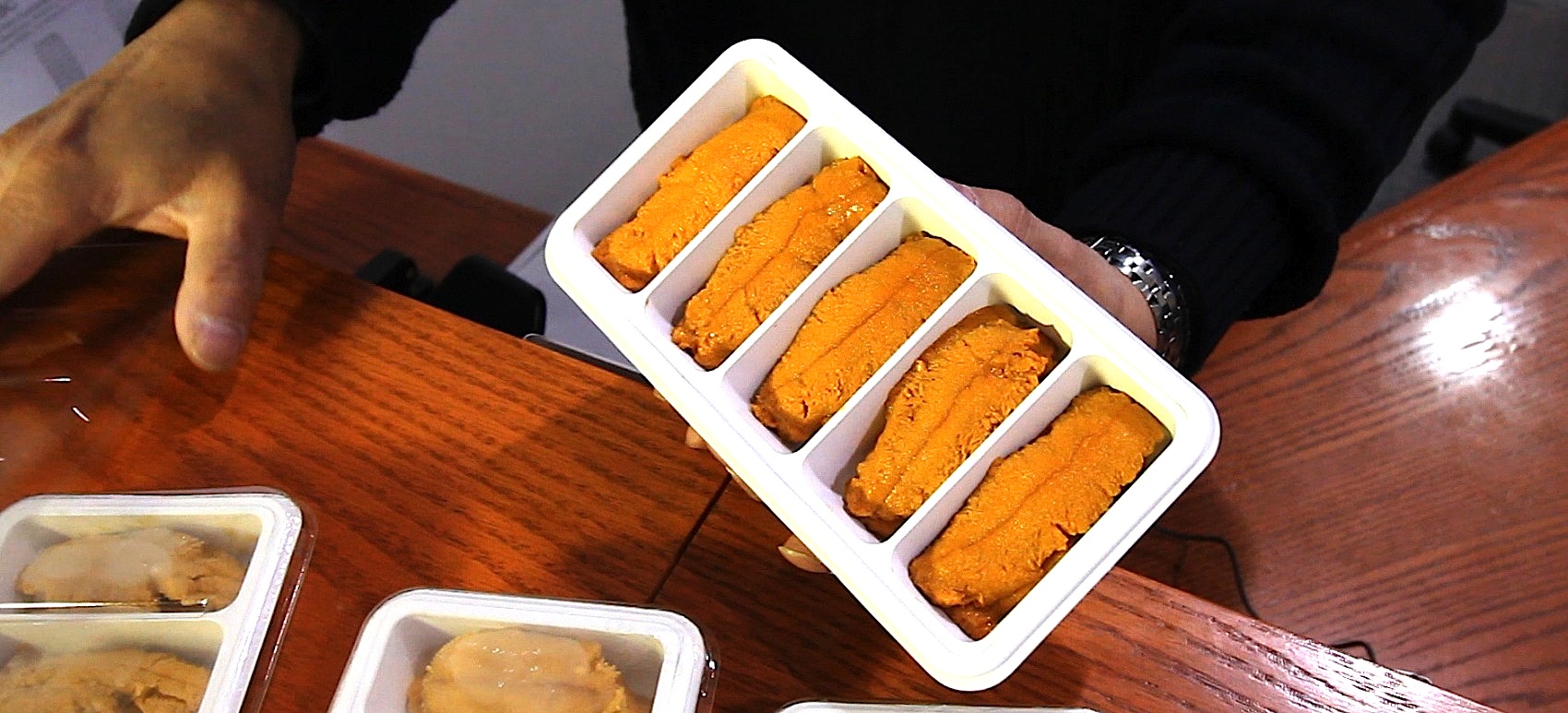 BC Processors extract the Sea Urchin Roe or "Uni" under the strictest guidelines set out by the CFIA or Canadian Food Inspection Agency. Go to our Consumer Info Page and find a Processor or Wholesaler to meet your needs.